POPS International Youth Summit – Annual event – California
GreenContributors is partnered with Algalita – a leading research organization focused on plastic pollution and its impacts on marine life and ecosystems.  Every year during the summit, over a 100 high school students and teachers from around the world, get selected to attend a three-day intensive summit to receive advanced training from experts in leadership, public speaking, community engagement, art, science, film-making, and more. Algalita's POPS International Youth Summit activates youth leaders from around the world to launch and lead action-oriented solutions to reduce plastic waste globally. The selection of schools and participation of students from outside USA including the logistics is taken care by GreenContributor.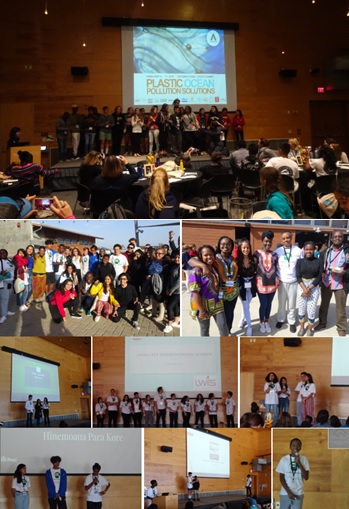 Global Impact Program – Entrepreneurship 2017 – Europe
GreenContributor designed entrepreneurship program offer challenges to Business students to work with startups and entrepreneurs in different countries. The 2017 program was about collaborating with a solar bike inventor from Slovenia. Additionally as part if the annual program in partnership with DEMOLA, students also got to spend time with start ups in Budapest and Maribor.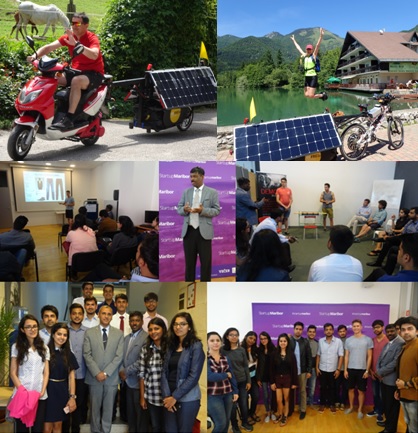 Zambia (Katuba/Kapila – Multiple program Community Project (2012)
Multiuse community project as part of an effort to transform a community with no resources and skills through programs that are self sustaining and also generate revenues as social entrepreneur. Only available Resource – sand
Project initiated by students from B- schools and later completed by Students from Architecture College with construction of multi use blocks eco toilets, sustainable farming and rainwater harvesting. The effort was to initiate the program and later handed over to the community to help nearby communities also become self-sustaining.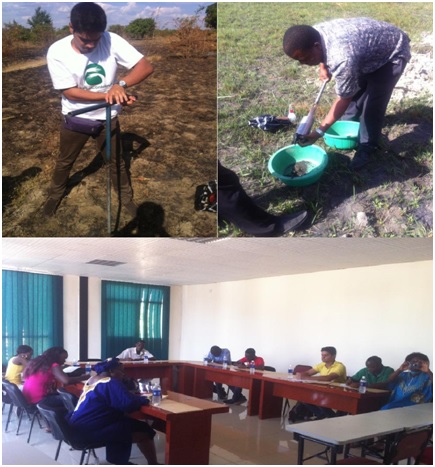 Solar School & E-learning project – Zambia – 2012
A real world community development and service experience held during the summer of 2012 when students from US joined a group of high school students from International Schools and Government schools in Lusaka to transform Katuba Basic Government School (elementary and middle school) in a rural region near Lusaka with no access to electricity and equip it with solar powered classrooms and connect them to e – learning with educators globally.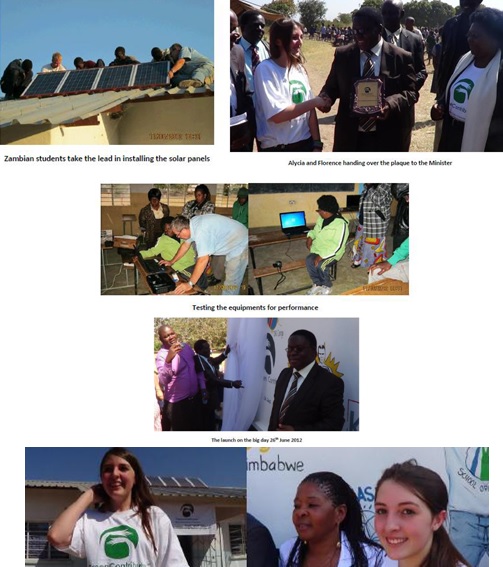 Tanzania (Eco Restoration and sustainable habitat) – 2012
The students had a unique opportunity to explore first hand a range of topics addressing contemporary environmental challenges.
Learning and action oriented program supporting ecological literacy and introducing participants to the environmental issues impacting communities in Shinyanga and Lake Victoria. Students helped with a range of activities from field study, workshops and in real world setting the students also examined the interrelationships between the application of eco – literacy to community, the environment, and society and increase their scientific and environmental literacy
.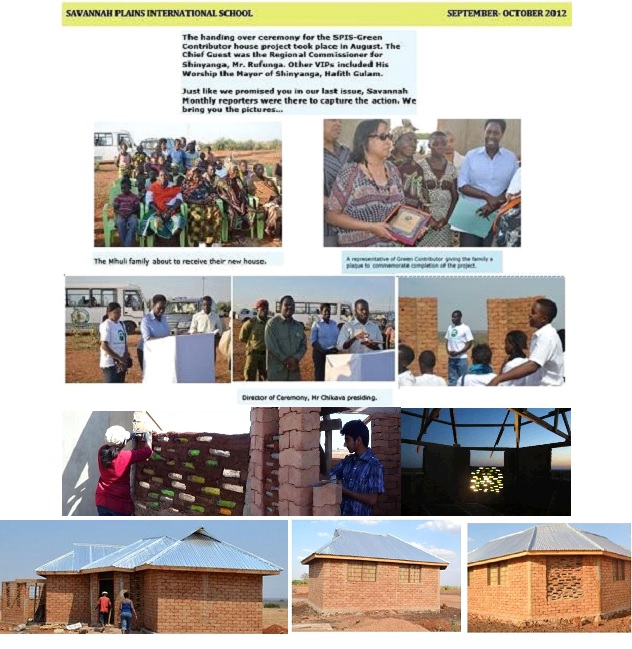 Kenya – Masai Mara, school for orphans and Bio gas program – 2011
Programs for an orphan school in remote Kenyan rural region and with Masai's as well as collaborating with Brook House International School on Plastic Pollution for the National Parks and Bio gas program for Masai homestead