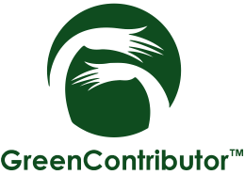 Environment programs and  international   Partnership                 
       When we started our global environmental initiative in 2010 as a pilot  program   without attempting any funding or donations or any kind of support, little did we realize that the program will reach far and wide and the response would be phenomenal, that within a year we had over 150 schools from 18 countries involved and we had temporarily stop enrollment to ensure that the programs with the existing network of schools could reach the niche level we had envisioned.
   Today we are proud to say that we have planted our seeds successfully in these 18 countries and many of the students enrolled have ended up winning national recognition as well as international
    Publicity and sponsorship. We have also expanded our programs to include universities and we are now designing GIP credit programs for undergrad, graduate students. We are also providing platforms to these students to implement their programs as well as seed capital to make their ideas into reality.
    With schools from USA, Germany, Kenya, Tanzania, Zambia, India, and schools from Brazil, South Africa, Costa Rico, Canada, Uganda, Botswana, Guatemala, Colombia, UAE, New Zealand, Singapore, Indonesia, Pakistan, Nepal joining in later, some of the top ranked and highly rated schools, we are now planning to enroll for few more schools and also reach out to more countries, as well as the UN network to address many of United Nations Millennium Development Goals.
We have also initiated another program Global Leaders Journey where students involved in our program also are taken on Educational tour as environmental ambassadors, very unique compared to any educational tours around and giving the students the edge over many others, as we take them to places as exotic as Galapagos, Crossing the pacific. The polar expeditions, trip across the place on earth that can come as close to resembling the lunar landscape. Our educational tours take them to Asia, Africa, South America and North America. Come join us in this endeavor as we prove to the world that all you need is just the beliefs and we can move mountains.
Sincerely,
For GreenContributor Inc

Founder & Director – Global Program